Companies by Sector
More than 6000 listed
Communication Services
Telecommunication Services
Consumer Cyclical
Advertising & Marketing Services
Furnishings, Fixtures & Appliances
Homebuilding & Construction
Manufacturing - Apparel & Accessories
Manufacturing - Apparel & Furniture
Retail - Apparel & Specialty
Consumer Defensive
Beverages - Non-Alcoholic
Financial Services
Diversified Financial Services
Healthcare
Healthcare Providers & Services
Medical Devices & Instruments
Medical Diagnostics & Research
Medical Instruments & Equipment
Industrials
Farm & Heavy Construction Machinery
Transportation & Logistics
Utilities
Utilities - Independent Power Producers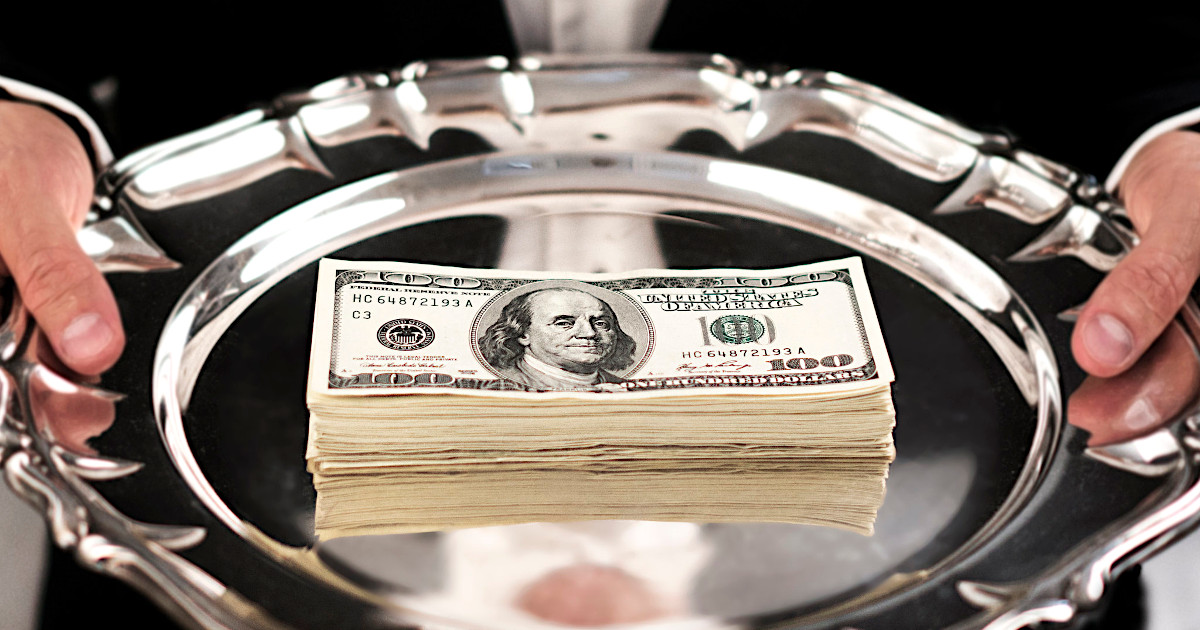 What Silver Investors Should Know About its Tendency to Go Parabolic
Silver Captures the Attention of the Reddit Army
Over the last week, the silver market became a focus of organized retail investors on Reddit's WallStreetBets. After following a strategy of mobilizing investment in heavily shorted companies to trigger a short squeeze, interest in the silver market and associated equities has increased with #SilverSqueeze trending on Twitter. This past weekend (Jan.30-31), coin dealers were having a hard time keeping up with demand, and online retailers APMEX and JM Bullion are sold out of many of their silver bullion products. On January 31, APMEX released a statement stopping the sale of silver on its website due to a surge in new customers. It stated that once markets closed on January 29, demand hit as much as six times a typical business day and more than 12 times a normal weekend day. Pure-play silver miners enjoyed strong price performance last week with First Majestic Silver Corp. (NYSE, AG, Not Rated) up over 25% on January 28.
Silver has Experienced Parabolic Moves Before
Notably, silver experienced big moves in 1974, 1980, 1998, and 2011. Below is a silver price chart sourced from www.kitco.com.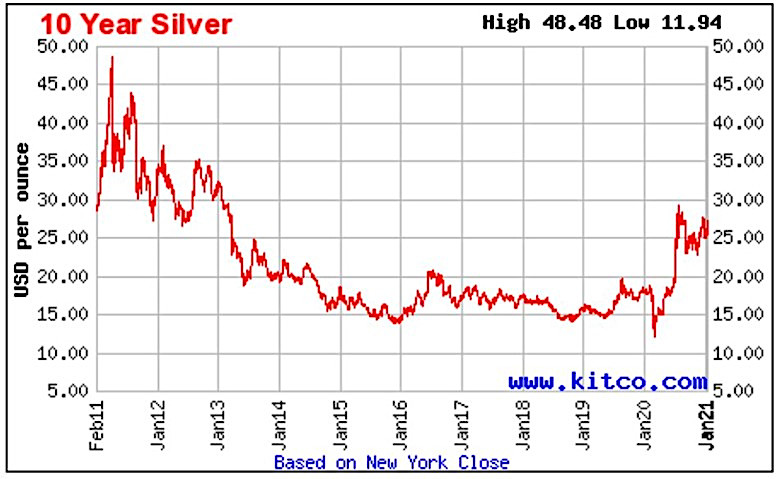 Source: KITCO
Interestingly, moves in silver prices and the silver to gold ratio were topics discussed during the NobleCon17 natural resource panel. Mr. Robert Archer, founder of Great Panther Mining Limited (NYSE American, GPL, Not Rated) and CEO of Newrange Gold Corporation (OTC, NRGOF, Outperform), had some interesting observations on silver's parabolic price moves. He observed that silver tends to follow a hockey stock pattern and generally falls ~50% after hitting the peak of the hockey stick before moving up again. He mentioned that this pattern was repeated 4 or 5 times during the last silver bull market. Click here for the replay. As of January 29, the gold to silver ratio was 68.7 times based on closing futures prices yet still above the long-term average.
CFTC Positions and the Physical Market
Looking at the Commodity Futures Trading Commission Commitments of Trader (COT) weekly report dated January 26 for option and futures combined, compared to the prior week (January 19), producers, processors, and users increased both long and short positions by 143 and 2,074, respectively, with each representing contracts of 5,000 troy ounces. Swap dealers' long positions declined by 116 while short positions increased 653. Managed money represented an increase in long positions of 306 and a decline in short positions of 2,521. Other categories showed an increase in long and short positions of 259 and 744, respectively, versus the prior week. The change in open interest was -2,937. Given the recency of the greater than usual silver interest, the next published report may be more instructive.
Take-Away
While the outlook for silver appears bullish based on a favorable fundamental backdrop, the recent interest from retail investors will likely accelerate the movement to the upside. Both silver and gold prices are driven by investment demand, although silver has an industrial component and may benefit from a rebound in economic activity in 2021. Silver prices are generally more volatile than gold, and investors should exercise caution on parabolic moves in the metal. While targeting the silver market does not have the same level of precision as triggering a short squeeze on a heavily shorted stock, the silver market is smaller than that for gold, and as history suggests, sudden growth in demand will likely result in short-term gains. Now that Reddit's WallStreetBets has made a name on GameStop Corp. (NYSE: GME), they could have an outsize influence in the market now that a lot of people may follow their lead. However, as the Hunt brothers learned 41 years ago, going after an entire market can be difficult. As they did at that time, the Federal Reserve can selectively increase margin requirements which could temper speculative forces in the present market.
Channelchek Users Can Find Research and Data on Metals and Mining Companies Here
Stay up to date. Follow us:
Sources:
A Short Squeeze on Silver from Reddit's WallStreetBets Continues, KITCO, Gary Wagner, January 29, 2021.
APMEX Statement on Current Market Conditions, APMEX Inc., Ken Lewis, CEO, January 31, 2020.
Unprecedented Silver Demand Forcing Bullion Dealers to Stop Taking Orders Before Market Opens, KITCO, Neils Christensen, January 31. 2021.
Disaggregated Commitments of Traders – Options and Futures Combined, Commodity Futures Trading Commission, January 26, 2021.

Company
Ticker
Price
Previous
Mkt Cap
Volume
52wk Range
SilverCrest Metals Inc.
SILV (AMERA)
$8.84
$1.28B
0
$5.12 - $12.89
MAG Silver Corporation
MAG (AMERA)
$17.37
$1.65B
0
$8.37 - $24.44
Kuya Silver Corporation
KUYAF (OTCQB)
$2.18
$12.16M
0
$0.41 - $2.48
Fortuna Silver Mines Inc (Canada)
FSM (NYSE)
$7.33
$1.35B
0
$2.21 - $9.86
Advanced Market Data
()
Detailed Quote
Charts
Statistics
Financials
Historical Quotes
Insider Activity
Key Ratios