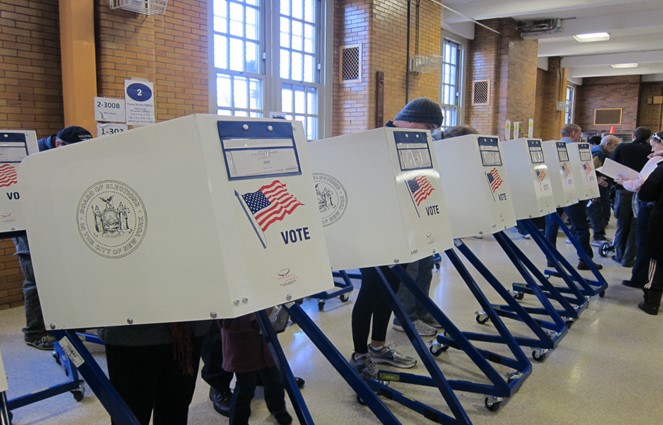 The Consequences of this Year's Voting Should Create Opportunity for Investors
Once inconceivable in most voting districts throughout the U.S., ballots across the country this year will ask voters to decide on gambling measures, drug laws, and extra taxes based on defined demographics. While this is of interest to investors as it shows how trends are forming or continuing and can point to more potential for growth. Of the 130 ballot measures being decided upon on Tuesday, many will alter spending patterns and bolster industries.
What's Being Decided Upon
Each year a number of states, including Maryland and Arkansas, are asking voters to decide upon legalizing recreational marijuana. Fully five states could move toward ending the use of involuntary prison labor. Nebraska and Nevada are asking voters if they should increase the minimum wage statewide. Gambling, firearms, and immigration are also the subject of state-level referendums.
A proposition in California would legalize online sports betting in that large potential market. Gaming companies, including DraftKings (DKNG) and FanDuel (DUEL) have poured nearly $160 million into the measure. It is not expected to pass, if it does, the news may cause a rally in these and other online gambling companies. Over $375 million has been spent by supporters and those against this measure.
Also being decided by California's voters is a proposition that would raise taxes on personal incomes of $2 million or more. The revenue would be set aside to fund the state's electric-vehicle production and help prevent wildfires. This is a very contentious measure that pit many from the same political party against each other.
In general environmental groups and companies perceived to benefit from a quicker evolving EV infrastructure support the "yes" campaign. Governor Newsom, and the California Teachers Association, a powerful state union, have joined business groups to oppose the measure, saying it would benefit a select number of large corporations as they transition to electric vehicles.
Recreational weed in Maryland? The pollsters seem to think it stands a good chance of passing. There are four other states (Arkansas, Missouri, North Dakota and South Dakota) where recreational cannabis is also on the ballot, those outcomes won't be known until after the votes are counted.
To date, 19 states and the District of Columbia have legalized the adult recreational use of marijuana. Colorado could become the second state behind Oregon to legalize the personal use of psilocybin, the active ingredient in psychedelic mushrooms and other plant-based hallucinogens.
Massachusetts voters get to decide if they raise their income taxes by 4% if they have personal incomes of $1 million or more. This would leave the total rate for that bracket to 9%. Should this pass and bring in additional funds, they are earmarked for education and transportation.
Voters in five states will weigh whether to explicitly outlaw involuntary servitude as part of the punishment for a crime. Alabama, Louisiana, Oregon, Tennessee, and Vermont will all consider these questions on the topic; there is a growing movement to change the 13th Amendment so it no longer allows slavery as a form of criminal punishment. This could potentially benefit the industry in these states.
On immigration, Ohio voters are considering whether to ban all local governments from allowing noncitizens to vote. San Francisco and New York have passed laws allowing noncitizens to vote for local offices and ballot measures. These face legal challenges.
Elsewhere, ballot measures will ask voters whether to extend certain benefits to immigrants in the country illegally, including the ability to obtain a driver's license in Massachusetts and pay in-state college tuition in Arizona.
Take Away
They say elections have consequences. As various states elect to adopt or deny changes in the running of their state, investors may be able to position themselves to benefit from trends, changes, and additional funds being made available.
Managing Editor, Channelchek
Sources
https://www.wlwt.com/article/election-results-2022-ohio-kentucky-indiana-senate-governor/41781051
https://www.wsj.com/articles/midterm-elections-2022-results-ballot-measures-referenda-11667864143
https://www.wcvb.com/article/voter-information-massachusetts-election-2022-midterm/41890411
https://www.cnbc.com/2022/11/04/draftkings-shares-tumble-after-monthly-users-fall-short-of-estimates.html