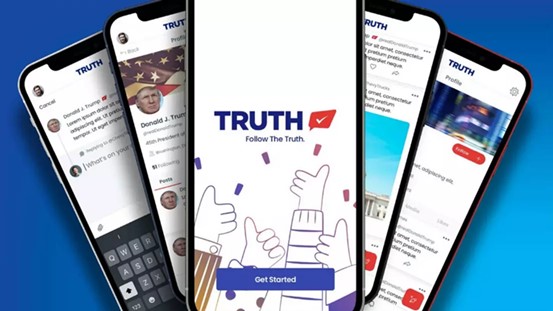 What We Can Learn About SPAC Investments from Trump Media/DWAC
Digital World Acquisition Corp. (DWAC), the special purpose acquisition corporation (SPAC) that agreed to merge with Trump Media (TMTG), and take it public a year ago, needs 65% shareholder approval to extend its acquisition deadline by a year. The uncertainty over whether the SPAC would get the necessary votes to merge with the social media startup caused profit taking in the SPAC which still trades at more than double its IPO price.
Reuters reported late Monday (September 5), there has not been enough votes to reach a 65% threshold of "in favor" shareholder support to extend the merger completion date by one-year. A shareholder meeting Tuesday was adjourned and will resume on Thursday (September 8) where they will take up voting again.
In a federal filing Tuesday, DWAC said that if shareholders do not approve the extension, its sponsor, ARC Global Investments, would contribute about $2.9 million to extend the deadline until Dec. 8, 2022. The purpose of the deadline is to make time for all parties to address government investigations into the deal and make other necessary disclosures. If the three-month extension doesn't prove to be enough time, another three-month extension is possible. This won't be necessary if the shareholder vote garners a 65% approval of the extension.
After any SPAC exhausts extension options, it is faced with a final deadline. Should it not make the deadline, it must liquidate and return cash to shareholders. Such deadlines and extensions are commonplace in the world of SPACs. Scrambling for the parties to meet deadlines is not uncommon in SPAC merger deals. What is interesting in the DWAC TMTG acquisition is there are original IPO investors that at the time did not know who Digital World would unearth as a target candidate. They paid the $10 IPO price and, within a month, saw their share price jump up more than 800%. Even today these investors are up 124%, and if the SPAC liquidated tomorrow (near $10 per share) they will have outperformed the S&P 500 by double digits.

No matter the results, the SPAC IPO investors could consider themselves as having done better investing in the SPAC than most alternatives. But there are presumably also shareholders that bought shortly after the merger announcement that if liquidated and all the money held in escrow is returned, could lose several times their investment depending on what price they chased it to.
Shareholder voting is seldom in person and instead takes place by phone, online or via mail. Shareholders are urged to vote as reaching a 65% base of shareholders is difficult enough, reaching a 65% threshold of shareholders voting one way or another is even more difficult. Digital World Chief Executive Patrick Orlando said last week the SPAC was having trouble getting enough individuals to vote through their brokers.
The SPAC is held by a high percentage of retail accounts, this may explain the lack of voting. Failure to approve the extension will almost certainly cost current holders of DWAC money. If the deal falls through, shareholders will get roughly $10 a share, about half of the current share price.
Should the merger succeed, Digital World Acquisition would provide about $290 to the former president's company. This could go a long way in building the brand and user base. Additionally, it is said that the two sides have investor commitments for roughly $1 billion private investment in public equity (PIPE), that would close alongside the merger.
TMTG raised about $20 million in convertible bonds last year and an additional $15 million in the first quarter of 2022. If the SPAC deal falls through there are options to keep the fledgling media company alive as a private company. On TMTG's Truth Social on Friday, the former president responded to worries about the SPAC merger by saying, "In any event, I don't need financing. 'I'm really rich!' Private company anyone?"
Managing Editor, Channelchek
Sources
https://www.reuters.com/markets/companies/DWAC.O/
https://www.investors.com/news/dwac-stock-plunges-as-trump-merger-extension-vote-fails/
https://www.wsj.com/articles/trump-media-spac-deal-faces-new-challenge-its-own-investors-11662477258?mod=latest_headlines