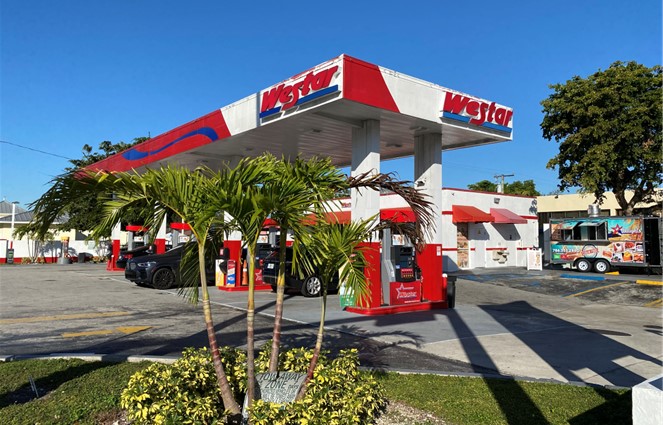 The Odds May Again be Stacked on the Side of a Prolonged Oil Price Rally
Oil markets and the related energy industry have been cheered this year as the one clear winner, yet within the past few days, crude has brushed up against its low recorded at the start of 2022. The commodity has since bounced, and there are at least four reasons to believe that it will continue to rally.
On Wednesday, November 30, news that China will take steps to ease lockdown restrictions, a drop in U.S. oil supplies, a weaker U.S. dollar, and a signal of OPEC+'s intentions helped push crude prices up by more than 3.5%.
China
Major Chinese manufacturing cities are lifting Covid lockdowns, including the financial hub Shanghai and Zhengzhou (the location of the world's largest iPhone factory). Renewed expectations that China's economy may strengthen after being held back by restrictions on movement to contain Covid-19 helped lift prices. After lockdown protests last weekend, Chinese authorities reported fewer cases of the virus on Tuesday. Guangzhou, a city in the south of the country, relaxed some rules on Wednesday. Increased economic activity in China could come at a pace that dramatically increases the demand for oil and related products.
US Supply
U.S. petroleum stockpiles declined by 7.9 million barrels last week, according to reports from the American Petroleum Institute. Official figures from the U.S. Energy Information Administration (EIA) shown below indicate a declining trend that is unsustainable and will soon need to be turned around.

The decline in the days supply is effectively borrowing against future stockpiles as there will need to be a time when this reverses, and more output-increasing stockpiles will add to demand on production.
U.S. Dollar
A weakening dollar has also helped enhance demand globally for crude by making contracts priced in the U.S. currency more affordable for overseas buyers. The dollar index, a measure of strength against a basket of six other major trading currencies, slipped 0.3% on Wednesday. It's down about 5% in the past month.
While the effect of this FX change may not be felt by U.S. buyers, the added demand by requiring less local currency to translate into dollars effectively creates demand by virtue of its lower cost.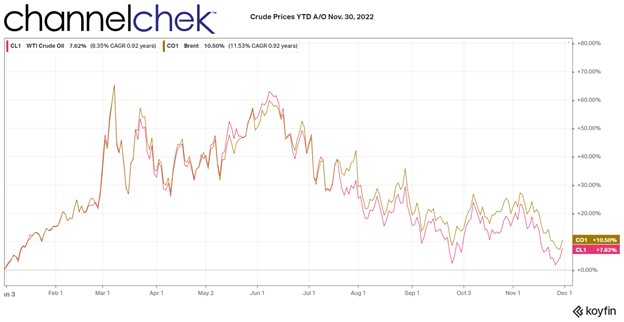 OPEC+
The Saudis had been considering increasing their output to help soften price pressures and increase availability. This would occur when the cartel meets this weekend to decide output levels. It is reported that the meeting will not be in-person. When OPEC+ agrees to meet virtually, it tends to indicate they are not discussing any major changes to output targets.
Expectations of an increase in output had been built into the price; the new expectations are putting upward pressure on crude.
Take Away
A number of factors have caused crude to trade off since late Spring. A number of forces are now stacked up that could push crude levels back upward. These include fewer lockdowns in China, a declining U.S. supply, the added global demand that will be attracted by a weakening dollar, and the new realization that members of OPEC+ are not likely to increase output limits. Additionally, there has been a looming concern as to how much supply will be taken offline with price limits that are to be placed on purchases of Russian oil early next week.
Managing Editor, Channelchek
Sources
https://www.marketwatch.com/articles/oil-demand-dollar-china-crude-51669810965?mod=markets
https://oilprice.com/Energy/Crude-Oil/Source-Dont-Expect-Any-Oil-Supply-Surprises-From-The-Sunday-OPEC-Meeting.html