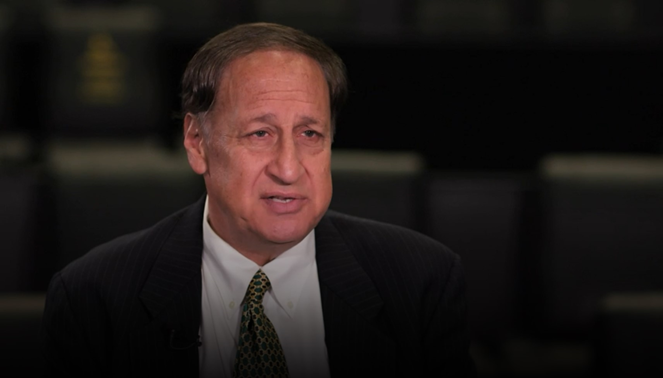 Will Adam Aron CEO of AMC Win the Long Awaited Battle?
Management of AMC Entertainment Holdings ($AMC) is holding the long-awaited special meeting at noon Eastern time, Tuesday, March 14. At this meeting, shareholders will vote the peculiar $APE shares that were paid out as a dividend to shareholders. The dividend shares that were announced with the message "Today we Pounce" from the CEO Adam Aron created quite a stir – they seemed to have been designed to root out fraudulent shares and challenge any naked shorts of the AMC common shares.
The shareholders' opportunity is a decision of whether or not to increase the firm's stock authorization and convert AMC Preferred Equity Units (ticker: APE) into AMC common shares ($AMC). It will also vote on a 10-for-1 reverse stock split that would only take place if the APE measure passes.
AMC management won an endorsement from the proxy firm Institutional Shareholder Services (ISS) for the reverse stock split and preferred stock conversion. Institutional Shareholder Services is a market intelligence and influence proxy voting firm, its endorsement increases the odds of management having their wish.
If approved, it would represent an important career win for AMC's Aron, who has become a superhero of sorts to the meme stock investors that helped the firm through the pandemic. He has shown himself to be able to stay one step ahead of those that would profit if AMC stock falters. Some stockholders supporting the measure take this as a fight between weak and strong and good and evil where prevailing is the only option.
 In 2020 AMC Theatres lost $4.6 billion in sales due to Covid-related lockdowns and low attendance. Some powerful investors had shorted shares, many small investors grouped together and purchased the stock in droves, this created unexpected problems for the institutional short sellers that had large trades betting against AMC's survival.
These investors caused the stock price to increase which allowed AMC to raise cash and survive and thrive.
The APE units, which represent one hundredth of a preferred share, have the same voting power of common shares.
Not all AMC shareholders are as supportive. Some are suing the company, arguing the APE sales decimated the voting power of common shareholders who might oppose increasing the firm's share authorization.
Aron said during the fourth-quarter earnings call that if the vote falls short, the company could be forced to sell more APE shares at lower prices than a combined AMC share. On the same call he credited selling stock with helping the firm survive the lockdowns.
"We wouldn't be blocked from raising capital, but we'd be raising capital on much less attractive terms," Aron said. "It would cost more dilution to the stock that is entirely 100% preventable if a majority of our shareholders vote yes."
The company has provided this link for livestreaming the March 14 meeting.
Managing Editor, Channelchek
Sources
https://www.sec.gov/Archives/edgar/data/1411579/000110465922092397/tm2223780d1_ex99-1.htm
https://variety.com/2021/film/news/amc-theatres-4-6-billion-loss-covid-1234927642/
https://investor.amctheatres.com/corporate-overview/default.aspx
https://www.barrons.com/articles/amc-ape-stock-price-shareholder-meeting-f412434d