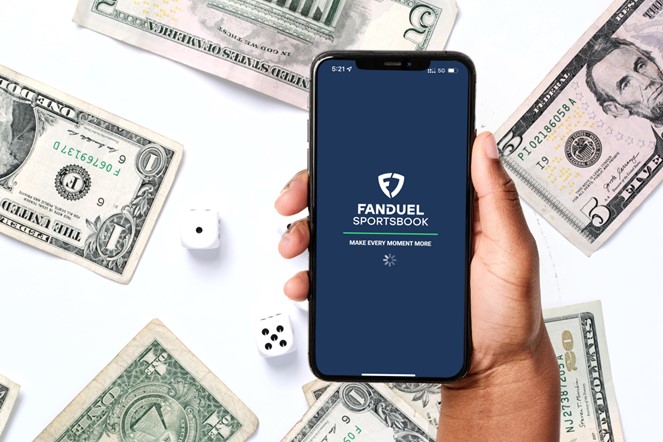 The Lucky Stars Seem to Have Aligned for Online Gambling Companies
Public companies involved in sports betting may find their shareholders are the real winners. Between the increased number of states that have legalized sports betting over recent years, the enhanced betting opportunities, and the nature of the Superbowl win, luck seems to have weighed heavily on the side of these businesses. It will take time for the actual numbers to be reported. Just last year FanDuel became the first sportsbook to be profitable, it will report again in March. DraftKings, BetMGM, and Caesars, have yet to turn a profit in sports betting.
Superbowl Win Favors Companies
Close to 60% of bets were for the Philadelphia Eagles to be the outright winner of the game, according to FanDuel. FanDuel is the largest online sportsbook operator in the U.S. The less-expected 38-35 win for the Kansas City Chiefs over the Philadelphia Eagles at the Super Bowl will mean less wagered money will have to be distributed to customers. The team that was considered the underdog, having come out ahead, should add revenue to the bottom line of gambling companies.
The reason, of course, is companies like DraftKings and FanDuel will not have to pay out on many of the most popular bets, including widespread predictions for a 37-34 victory for the Eagles after online speculation over a 'leaked script' for the game.
Other Popular Bets
Before Sunday's kick-off, Twitter and other social media conversations referred to the "leaked script." An image was being shared that showed the Eagles winning 37-34. The image had millions of impressions on Twitter across all the shares.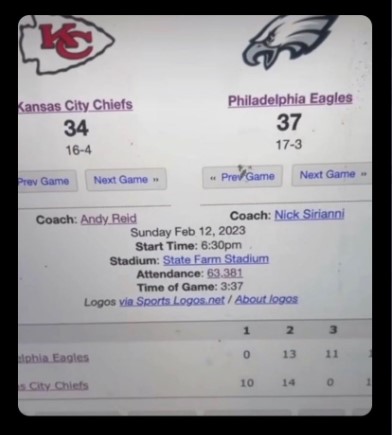 Bettors could also wager on who may come out as the most valuable player. The Chiefs tight end Travis Kelce was the most selected based on bets for this honor, according to FanDuel. Instead, the MVP award was won by Chiefs quarterback Patrick Mahomes.
During a heavy betting period, there was an issue with Caesars Entertainment subsidiary William Hill US. This issue was affecting users in Nevada by preventing them from logging in on Sunday. Frustrated users took to social media outlets to complain of their difficulties during the game. The company tweeted that it was still in the process of settling all Super Bowl wagers after the game on Sunday.
Take Away
Online sports gambling is experiencing dramatic growth. Each year more states allow the practice within their borders. At the same time, technology allows betting on slices of the game, even on in-play situations never before available. With both FanDuel and DraftKings advertising to the large Superbowl audience, the practice of gambling online on sports is becoming more and more understood and common place. The 2023 Superbowl may have helped the bottom line of these companies. That will be seen when the numbers for this quarter are released. Investors are paying attention as it would seem that there is plenty of room for further growth.
Managing Editor, Channelchek