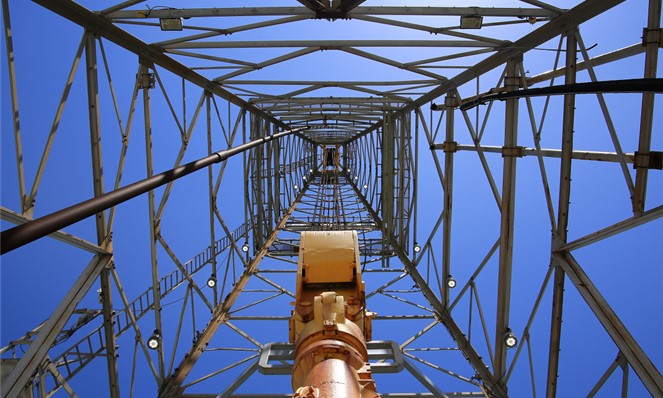 Did OPEC+ Undermine US Strategic Reserve Efforts?
The Organization of Petroleum Exporting Countries (OPEC) and the extended Russia-led allies )making it OPEC+) just agreed to slash two million barrels a day from the global petroleum markets. This is likely to nudge the cost of energy up around the globe. Oil and gas had been trending down in the U.S. in part the result of President Biden's authorized release of one million barrels a day into the market from the U.S. Strategic Petroleum Reserve back in March.
The move by OPEC+, which counteracts efforts in the U.S. to bring prices down, should have the effect of pushing up global energy prices and benefiting oil-exporting countries such as Russia increase revenue per barrel.
The Russian-Ukraine war has had an impact on crude prices since Russia is a major exporter of the commodity. Prices in the futures market have been falling since June, and are currently near their pre-war levels. The softening in the market price may not be a function of supply, writes Michael Heim, CFA, Senior Research Analyst, at Noble Capital Markets, in his quarterly Energy Industry Report. Heim says they believe, "…recent weakness largely reflects demand concerns and foreign currency changes but is not a condition of oversupply." Explaining the connection between dollar strength and oil, Heim added, "Historically, oil prices are lower when the dollar is stronger. This is because most oil suppliers, including international suppliers, demand payments in dollars."
WTI prices peaked at $120 per barrel in the first week of June. According to Heim, since the peak, they have come down as a "response to signs of a global economic slowdown as governments raise interest rates to fight inflation." Oil on the futures market is down nearly 50% from its 2022 peak.  
Oil Prices and Politics
OPEC+ has said they are seeking to prevent price swings rather than to target a particular oil price. Benchmark Brent crude is trading at $92 per barrel after the announcement. "The decision is technical, not political," United Arab Emirates Energy Minister Suhail al-Mazroui told reporters ahead of the meeting.
The actions announced by OPEC+ may cause the NOPEC Bill (No Oil Producing and Exporting Cartels) that passed the Senate Judiciary Committee back in May to resurface and gain traction. The bipartisan NOPEC bill would change U.S. antitrust law to revoke the sovereign immunity that has long protected OPEC and its national oil companies from lawsuits. Under the Bill, the U.S. attorney general would have the ability to sue the oil cartel or its members, in federal court.
The West has accused Russia of weaponizing energy and orchestrating a crisis in Europe that could trigger rationing power this winter with the potential for gas shortages. This has become a hot issue with humanitarian implications that may help the West paint cartel members in a less than flattering or even adversarial light. While the West is busy accusing Russia of using energy exports in inappropriate ways, Moscow has accused the U.S. and it allies of weaponizing the dollar and financial systems such as SWIFT in retaliation for Russia sending troops into Ukraine in February. SWIFT is a method the U.S. Treasury uses to sanction international suppliers of Russian companies.
While Saudi Arabia has not condemned Moscow's actions in Ukraine, U.S. officials have said part of the reason Washington wants lower oil prices is to deprive Moscow of oil revenue.
Take Away
Oil will continue to be an interesting sector. The variables impacting price, which have an impact on the broader energy sector include a slowing global economy, ability, and willingness for countries such as the U.S. to tap oil reserves, length of time the Russia and Ukraine war is prolonged, rigs put online, OPEC's ability to produce at levels targeted, and dollar strength which increases energy costs for those whose native currency is weaker than U.S. petrodollars.
Subscribe to Channelchek and receive emails each day on many industries, including oil and natural gas, as well as in-depth analysis of small-cap energy opportunities.
Managing Editor, Channelchek
Sources
https://www.grassley.senate.gov/news/news-releases/judiciary-committee-advances-grassleys-bipartisan-nopec-act
https://www.channelchek.com/news-channel/energy-industry-report-oil-prices-have-fallen-but-its-not-because-of-supply
https://www.wsj.com/articles/opec-agrees-to-biggest-oil-production-cut-since-start-of-pandemic-11664978144?mod=djem_EnergyJournal
https://www.reuters.com/business/energy/opec-heads-deep-supply-cuts-clash-with-us-2022-10-04/