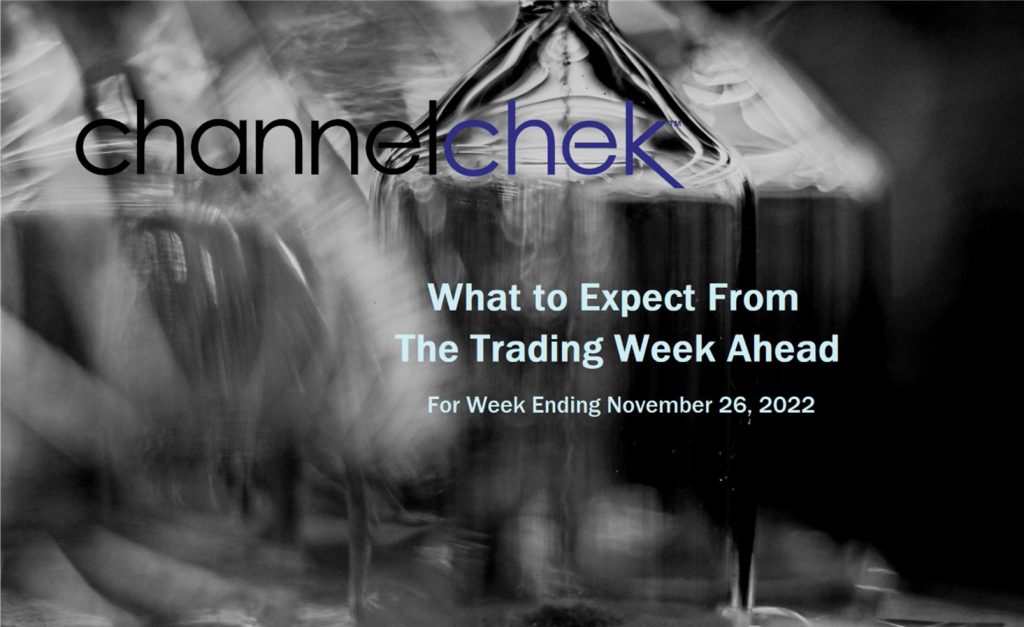 Will the Fed Minutes on Wednesday Suggest the Fed Will Finally Back Off?
Fed Chair Jerome Powell said in a press conference after the last FOMC meeting that the committee has "some ways to go" on easing surging prices. Investors wondered what "some ways to go" equate to in terms of basis points. The markets will get more insight this week as minutes from that meeting will be released. This may be the most market-moving highlight of the week, but the stock and bond markets are closed on Thursday, November 24, and stock markets close at 2 PM EST on Friday, shortening this week's cumulative trading sessions more than any other week during the year.
What's on Tap for investors:
Monday 11/21
8:30 AM EST, Chicago Fed National Activity Index. The index is expected to be .10% with a three-month average of .17%. vs .10% last period. CFNAI is a monthly index that tracks overall economic activity and inflationary pressures. It's a weighted average of 85 existing monthly indicators of national economic activity. Its benchmark average, by creation, is designed to be 0.00% and a standard deviation of one. Since economic activity tends toward trend growth over time, a positive index reading corresponds to growth above trend and a negative index reading corresponds to growth below trend.
Tuesday 11/22
10:00 AM EST, Richmond Fed's Manufacturing Index had been trending lower with a reading of negative 10 last month. The consensus this week is for negative 1, which would be less negative than it has been.
11:00 AM EST, Loretta Mester, President Cleveland Fed, will speak. Last week she showed her continued hawkish stance saying the Fed is "just beginning to move into restrictive territory." This suggests that it is Mester's position that rates will have to be led much higher.
1:00 PM EST, Money Supply is expected to have shrunk $128 billion.
Wednesday 11/23
7:00 AM EST, Mortgage Applications. The purchase applications index measures applications at mortgage lenders. This is a leading indicator for single-family home sales and housing construction.
8:30 AM EST, Durable Goods Orders are seen as rising 0.3 percent in October following a 0.4 percent rise in September. Ex-transportation orders are seen inching 0.1 percent higher with core capital goods orders, which fell back in September by 0.4 percent, rising 0.2 percent.
8:30 AM EST, Jobless Claims for the prior week are expected to come in at 225,000 versus a steady 222,000 two weeks ago.
10 AM EST, New Home Sales have declined the last three months in a row. It is expected to come in at a 574,000 annualized rate in October versus 603,000 in September.
10 AM EST, Consumer Sentiment is expected to show a deeply depressed 55.0 versus 54.7 at mid-November. Consumer spending accounts for more than two-thirds of the economy, more during the holiday weeks. So the markets wantt to have a finger on their overall mood.
10:30 AM EST, EIA Petroleum Status Report. The Energy Information Administration (EIA) provides weekly information on petroleum inventories in the U.S., whether produced here or abroad. The level of inventories helps determine prices for petroleum products, this has been a big focus for investors because of its implications for prices.
12:00 PM EST, EIA Natural Gas Report. The Energy Information Administration (EIA) provides weekly information on natural gas inventories in the U.S., whether produced here or abroad.
2:00 PM EST, FOMC Minutes for November meeting. With just two more hours to trade before the Thanksgiving break, the FOMC minutes will be digested and reacted on quickly. It is not unusual to get a whipsaw market with such important releases in such a compressed time period.
Thursday 11/24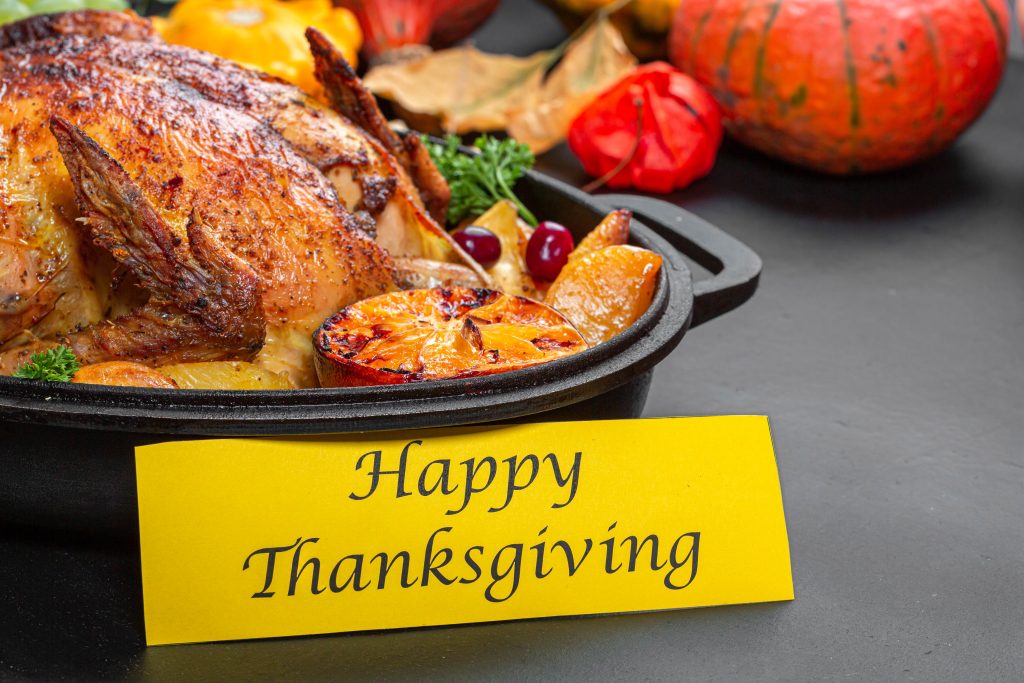 Friday 11/25
The day after Thanksgiving is Black Friday in the U.S. It is named this because it is the day most retailers are consireded to have broken through to turn a profit. Market watchers view this day of intense shopping as a bellwether for the retail sector and overall consumer confidence. Recent retail earnings reports have been more mixed than usual with Target disappointing last week.
What Else
The last full week of November leads us to the last full month of 2022. There is still a strong push and pull between bulls and bear's as the year comes to a close. The overall market is much cheaper than it began the year. At times like this, it is important to realize that there are always individual companies attaining above-average, positive performance. Channelchek is an excellent resource to explore and discover companies in the small and microcap space that are less reported on than other stocks that are more likely to follow market direction. Learn more.
Managing Editor, Channelchek
Sources: