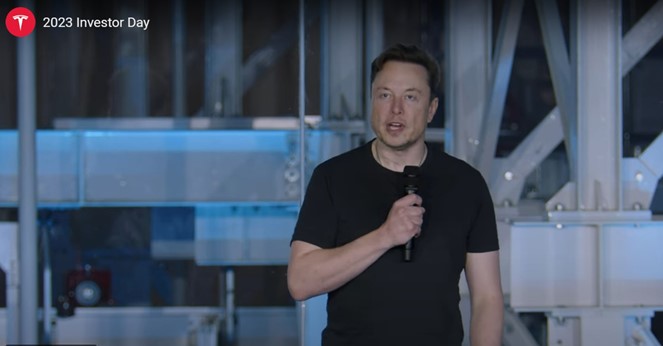 Tesla's "Investor Day" Reveals that Opportunities Exist in Ancillary EV Businesses  
Investors may have absorbed more ideas from Elon Musk at Tesla's Investor Day about related opportunities outside of Telsa (TSLA) than in the company itself. The founder was not as forthcoming as expected; however, he did confirm Tesla's plans to build a fifth car assembly plant in Mexico. He also made reference to a next-gen vehicle and rolled out a $ 1-a-day subscription for owners in some regions for unlimited charging. Autonomous driving updates along with safety numbers were revealed, and how and why Tesla is going to solidify its supply chain and provide itself uninterrupted battery-grade lithium was of particular interest to investors in the metals and mining industries.
Musk on Metals and Mines
It was thought that both those attending in person and those streaming would be treated to a Tesla plan to acquire a mining operation in North or South America amid rampant demand for the material crucial to battery EVs. To respond to the speculation, Musk said the EV manufacturer is "mulling" the takeover of a miner. The miner most often discussed in relation to Tesla is Sigma Lithium Corp. (SGML).
What was more concrete on the battery manufacturing supply chain issue, is it was made clear Tesla is more focused on refining lithium than on mining it. The CEO of the most valuable car company in the world said the "limiting factor" is refining lithium, not actually finding it, as no country has a monopoly on deposits.

Tesla has already broken ground on what will be a lithium refinery in Texas, it plans to start output within 12 months. According to a presentation by Drew Baglino, SVP of Tesla's Powertrain and Energy Engineering department, the EV giant wants to process lithium concentrates into battery-grade lithium chemicals at the refinery in Texas.
As for the EV battery metal nickel, it's only needed for "aircraft, long-range cars or trucks," Musk said. "The vast majority of heavy lifting" of EV batteries will be iron-based batteries, and there's plenty of iron in the world, he said.
The EV Industry Unfolding
Automakers are increasingly pushing into partnerships and ownership of the mining of commodities needed for their end product. Those that vertically integrate early will have their pick among the miners that are a better fit – and potentially priced before demand accelerates. Recently the car company Stellantis took a 14% stake in a subsidiary of McEwen Mining (MUX) that produces copper. And General Motors is said to be negotiating a stake in Vale SA's base metals unit. In January, GM conditionally okayed a $650-million pact with Lithium Americas (LACCA) to develop a US lithium deposit.
Take Away
Telsa's Investor Day included updates on autonomous cars and presentations that showed off the company executives, but it didn't leave a buzz in the EV industry.
It was confirmed that EV manufacturers are eying companies that produce the ingredients they need for their cars to have power. Investors may want to explore producers of lithium, copper, cobalt, and nickel. Especially those closest to EV battery manufacturing facilities.
Managing Editor, Channelchek
Sources
https://www.barrons.com/livecoverage/tesla-investor-day/card/tesla-will-offer-30-a-month-home-charging-to-some-customers-OUnvtbeNsJwqN5PuBYTZ
https://www.miningweekly.com/article/musk-tamps-down-speculation-that-tesla-will-mine-lithium-2023-03-02
https://www.prnewswire.com/news-releases/sigma-lithium-commences-trading-on-nasdaq-301375052.html
https://www.opb.org/article/2023/02/01/gm-lithium-americas-thacker-pass-investment/#:~:text=Feb.,of%20lithium%20in%20the%20U.S.