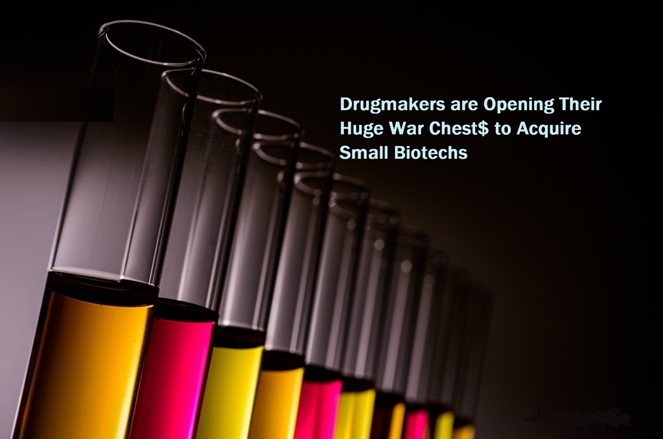 Well-Chosen Biotech Stocks Could Payoff Big for Investors
The Biotech sector has been flatlined since September but is now suddenly showing significant signs of life already in 2023. It's only the second week of the new year, and already three US-based public small-cap companies are to be acquired by cash-rich drugmakers looking to expand their portfolios. The stocks of biotechs Albireo (ALBO), Amryt (AMYT), and CinCor (CINC) are all up between 93% and 140% after the announcements. A case can easily be made that the beaten-down biotech sector and the cash-rich pharmaceutical giants, with aging patents on their current drug portfolios, are going to find they are stronger together – this could be a huge win for investors.
Details of Recent Announcements
Ipsen (IPN), a French drug company, agreed to buy liver drug maker Albireo Pharma for at least $952 million, or $42 per share, plus another $10 per share if the FDA approves its Bylvay drug.
Italy's Chisi Farmaceutici agree to pay up to $1.5 billion for Amryt Pharma. Amryt makes drugs for rare diseases. The agreement requires at least $14.50 per share, plus another $2.50 depending on milestones for its Filsuvez product, which treats a skin disease.
AstraZeneca, an Anglo-Swedish pharmaceutical company, said it's paying up to $1.8 billion for CinCor Pharma, a maker of a blood pressure medication. The deal calls for $26 per share in cash, plus as much as another $10 per share if it's able to make a Food and Drug Administration submission for a product based on baxdrostat drug in development for hypertension and chronic kidney disease.
The one thing in common between all three deals is an incentive for management to meet milestones which could include getting approval of late-stage drugs. Presumably, with the additional resources, these goals could become much easier for the companies that are allowing themselves to be acquired.
Will Other Acquisitions Follow?
Investors have learned all too well about investment bubbles, a situation where so much money flows into a sector that it becomes substantially overvalued. Then, when money isn't flowing so freely, prices fall apart. But, the inverse of a bubble can also occur. A sector can be ignored for so long that investors don't see value; when activity begins to perk up, many recognize value all at once and suddenly the sector is on fire. This inverse bubble may be at the earliest stages in small-cap biotech.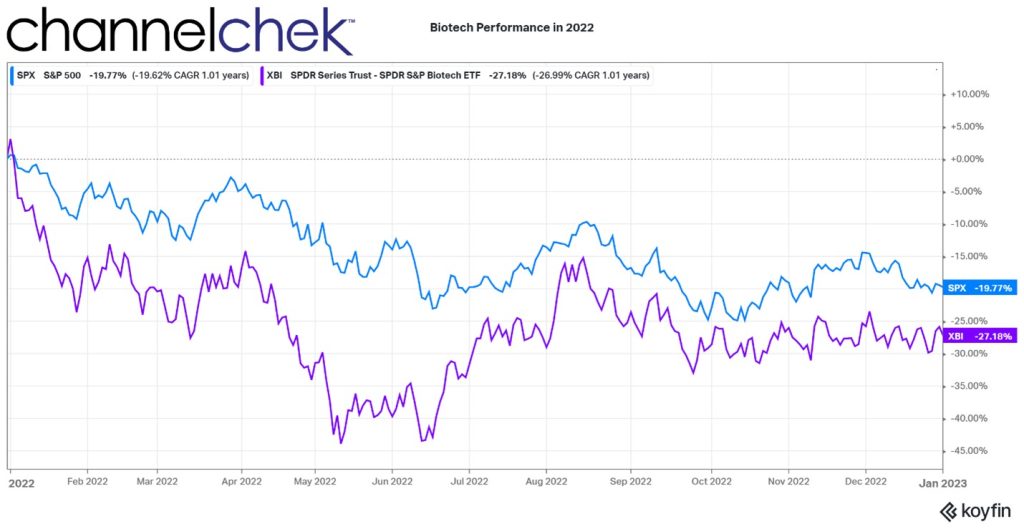 "Smart Money" Investors Chasing Biotechs
In a story unrelated to the publicly traded companies being acquired, Reuters is reporting that private equity firms that had stayed uninvolved in what the firms believed to be the risk in the drug development business are now showing strong interest. "These firms are seeking to capitalize on the growing gap between the supply of capital for clinical research and the number of drugs competing for it, eight buyout executives and investors interviewed by Reuters said."
The Reuters article highlights Blackstone (BX.N) as one company they explain is "leading the charge." Carlyle is another investment group that, according to Reuters, is "now preparing to raise a dedicated life sciences fund," the article explained the fund "could amass several billions of dollars, according to people familiar with the fundraising plans." Reuters quoted Carlyle's Global Head of healthcare as saying, "We are big believers in what we've called the biopharma revolution and in the explosion of discovery and science."
These investment groups are not taking ownership in the companies they invest in, but rather a stake in clinical trials which stand a much greater chance with the injection of this new capital. The payoff arrangements are different for each deal.
What Should Self-Directed Investors Watch?
If there is a continued resurgence of activity among big pharma firms buying up publicly traded biotech firms, then small investors can expect to see more huge winners and, of course, others that never get off the ground. That is to say, while a few firms become the overnight 100% winners, many more languish and trade up and down without going any place. Increasing your chances of having at least one big winner among your holdings involves understanding the market, the companies, and the dynamics surrounding life sciences investments.
If you have already signed-up to have access to research and company information on Channelchek, then you have access to small-cap biotech stocks, and the research provided by the Senior Life Sciences Research Analyst at Noble Capital Markets. If you haven't signed up, do this now by clicking here, and review the library of videos with interviews of management of biotechs and dig into the companies to learn where each is at in development and research.
Managing Editor, Channelchek