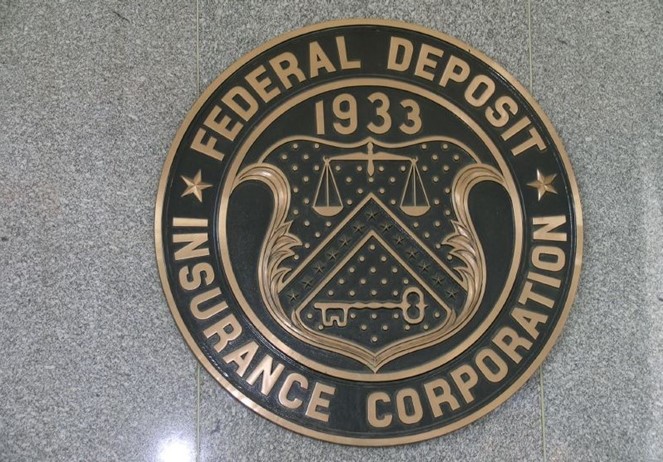 FDIC, Federal Reserve, and Treasury Issue Joint Statements on Silicon Valley Bank
In a joint statement released by Secretary of the Treasury Janet L. Yellen, Federal Reserve Board Chair Jerome H. Powell, and FDIC Chairman Martin J. Gruenberg, they announced actions they are now committed to taking to "protect the U.S. economy by strengthening public confidence in the banking system." The actions are being taken to ensure that "the U.S. banking system continues to perform its vital roles of protecting deposits and providing access to credit to households and businesses in a manner that promotes strong and sustainable economic growth."
Specifically, the actions directly impact two banks, Silicon Valley Bank in California and Signature Bank in New York, but it was made clear that it could be extended to other institutions. The joint news release reads, "After receiving a recommendation from the boards of the FDIC and the Federal Reserve and consulting with the President, Secretary Yellen approved actions enabling the FDIC to complete its resolution of Silicon Valley Bank, Santa Clara, California, in a manner that fully protects all depositors. Depositors will have access to all of their money starting Monday, March 13. No losses associated with the resolution of Silicon Valley Bank will be borne by the taxpayer.
In a second release by the three agencies, details were uncovered as to how this was designed to not impact depositors, with losses being borne by stockholders and debtholders. The release reads as follows:
"The additional funding will be made available through the creation of a new Bank Term Funding Program (BTFP), offering loans of up to one year in length to banks, savings associations, credit unions, and other eligible depository institutions pledging U.S. Treasuries, agency debt and mortgage-backed securities, and other qualifying assets as collateral. These assets will be valued at par. The BTFP will be an additional source of liquidity against high-quality securities, eliminating an institution's need to quickly sell those securities in times of stress.
With approval of the Treasury Secretary, the Department of the Treasury will make available up to $25 billion from the Exchange Stabilization Fund as a backstop for the BTFP. The Federal Reserve does not anticipate that it will be necessary to draw on these backstop funds.
After receiving a recommendation from the boards of the Federal Deposit Insurance Corporation (FDIC) and the Federal Reserve, Treasury Secretary Yellen, after consultation with the President, approved actions to enable the FDIC to complete its resolutions of Silicon Valley Bank and Signature Bank in a manner that fully protects all depositors, both insured and uninsured. These actions will reduce stress across the financial system, support financial stability and minimize any impact on businesses, households, taxpayers, and the broader economy.
The Board is carefully monitoring developments in financial markets. The capital and liquidity positions of the U.S. banking system are strong and the U.S. financial system is resilient."
Take Away
Confidence by depositors, investors, and all economic participants is important for those entrusted to keep the U.S. economy steady. The measures appear to strive for the markets to open on Monday with more calm than might otherwise have occurred.
While the sense of resolve of the steps explained in the two statements, both released at 6:15 ET Sunday evening is reminiscent of 2008, there is still no expectation that the problem is wider than a few institutions.
Managing Editor, Channelchek
Sources:
https://www.federalreserve.gov/newsevents/pressreleases/monetary20230312b.htm
https://www.federalreserve.gov/newsevents/pressreleases/monetary20230312a.htm