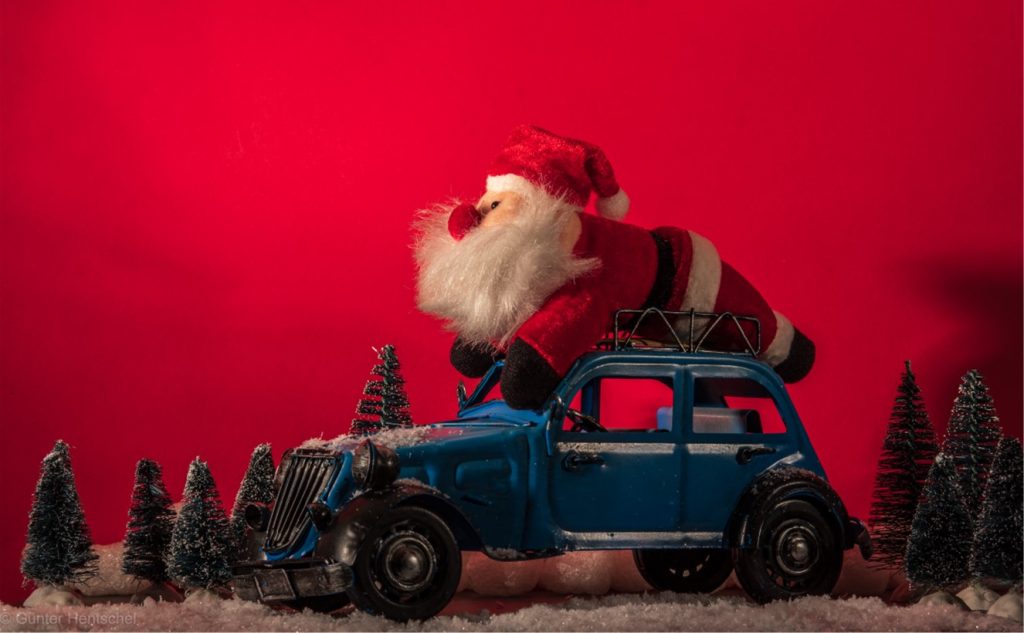 Europe May Be Saved from the December Planned Oil Embargo in a Nick of Time
On December 5, the European Union plans to cap oil prices at levels where EU nations would then be permitted to buy oil from Russia. This would significantly reduce the petroleum supply of the region going into winter. The day before this goes into effect, (December 4), OPEC+ will meet to set output levels. Saudi Arabia and other OPEC producers are expected to discuss an output increase, according to emissaries from the group. The 11th hour move could keep much needed petroleum flowing into the region at a time that weather-related demand would naturally grow, holiday driving would be expected to increase, and war-related strategies would have reduced oil coming out of Russia. While western news has verified their sources as actual delegates of OPEC+, the Saudi's are now saying that their plans are always secret.  
About the New Expectations
A production increase of up to 500,000 barrels a day is now expected to be the discussion at OPEC+'s December 4 meeting, delegates said. Any output increase would mark a partial reversal of a controversial decision last month to cut production by 2 million barrels a day. This was agreed upon at the most recent meeting of the Organization of the Petroleum Exporting Countries and their Russia-led allies, a group known collectively as OPEC+.
The White House had said the production cut undermined global efforts to negatively impact Russia's war in Ukraine. Saudi-U.S. relations have hit a low point over oil-production disagreements this year; if the December 4 OPEC+ meeting leads to increased oil, this may warm the cooled Saudi-U.S. relations.  
About the EU December 5th Plan
The European Union has agreed to stop all oil imports from Russia on December 5. The plan is to cap the prices at which EU nations would buy oil from Russia, that price is expected to be near $60 per barrel. Russia has reacted by increasing exports to Asia, but the price cap is expected to reduce its exports and lower total supply by up to one million barrels per day.
About the OPEC+ December 4th Expectations
A production increase of up to 500,000 barrels a day is now under discussion for OPEC+'s December 4 meeting, emissaries said.
Any increase in OPEC+ output will partially undo the decision made at OPEC+'s its last monthly meeting. In October the cartel voted to cut production by 2 million barrels per day. The decision by the Organization of the Petroleum Exporting Countries and their Russia-led allies, (OPEC+) was a disappointment to the White House and NATO nations that saw reduced production as strengthening Russia's ability to fund its war with higher priced exports.
Under normal production discussions by OPEC+ production increases, with oil prices falling more than 10% since the first week of November, one might not expect an increase. Brent crude traded at about $87 a barrel on Monday, while WTI, the U.S. benchmark, fell below $80 a barrel for the first time since September. Production increases could cause prices to fall further.
Emissaries say, a production increase would be to respond to expectations that oil consumption will rise in the winter. Oil demand is expected to increase by 1.69 million barrels a day to 101.3 million barrels a day in the first quarter next year, compared with the average level in 2022.
OPEC and its allies say they have been carefully studying the G-7 plans to impose a price cap on Russian oil, conceding privately that they see any such move by crude consumers to control the market as a threat. Russia has said it wouldn't sell oil to any country participating in the price cap, potentially resulting in another effective production cut from Moscow—one of the world's top three oil producers.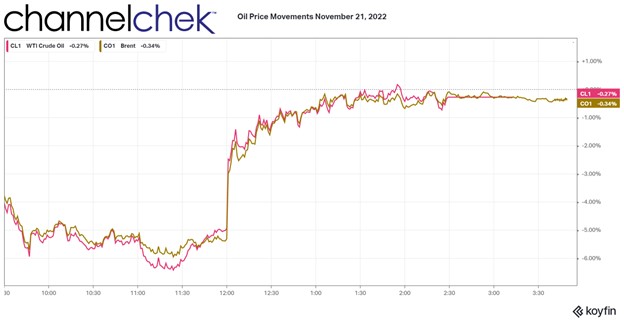 What Else?
Raising oil production ahead of the December 5 EU embargo would give the Saudis another argument that they are acting in their own interests, and not is support of Russia's.
Talk of the production increase emerged after the Biden administration told a federal court judge that Saudi Crown Prince Mohammed bin Salman should have sovereign immunity from a U.S. federal lawsuit related to the killing of Saudi journalist Jamal Khashoggi. The immunity decision is seen by some as a concession to Prince Mohammed, and heighten his standing as the kingdom's de facto ruler. The move comes after the Biden administration tried for months to isolate him.
Another factor that helps account for the timing of OPEC+'s discussion to raise output is the two large OPEC members, Iraq and the United Arab Emirates that want to pump more oil. Both countries are pushing the oil-producing nations to allow them a higher daily-production ceiling, which would lead to more oil produced globally.
Saudi officials late Monday denied reports the kingdom is reversing course and helping the West with added production.
Managing Editor, Channelchek
Sources
https://www.wsj.com/articles/saudi-arabia-eyes-opec-production-increase-ahead-of-embargo-price-cap-on-russian-oil-11669040336
https://finance.yahoo.com/news/oil-sinks-china-struggle-covid-024416236.html
https://www.reuters.com/business/energy/saudi-arabia-eyes-opec-production-increase-wsj-2022-11-21/