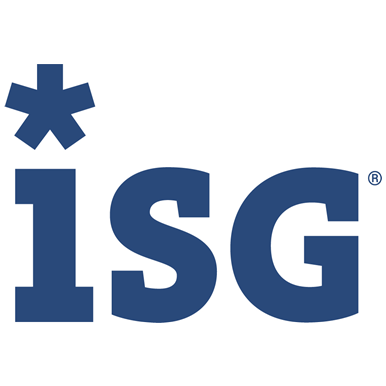 Research News and Market Data on III
2/23/2023
Firm improves financial flexibility, eliminates mandatory annual principal payments under new all-revolver facility with more favorable terms, extended maturity date
STAMFORD, Conn.–(BUSINESS WIRE)– Information Services Group (ISG) (Nasdaq: III), a leading global technology research and advisory firm, today announced it has successfully amended its $140 million credit facility at more favorable terms, to improve the firm's financial flexibility.
The new credit agreement amends the previous agreement entered into on March 10, 2020. Key updates include:
Converting the previous term and revolving loan into an all-revolving credit facility
Eliminating $4.3 million of mandatory annual principal payments due in 2023 and 2024
Extending the maturity date of the previous agreement by three years, to February 2028
"Our amended credit facility greatly enhances our financial flexibility and offers further validation of our robust business performance that enabled these enhancements," said Michael P. Connors, chairman and CEO of ISG. "We thank our lenders for their partnership and confidence in our ability to deliver long-term sustainable growth and value for our shareholders."
BofA Securities Inc. was the Sole Lead Arranger and Sole Bookrunner on the transaction.
Additional details about the amended credit agreement can be found in the Form 8-K ISG filed today with the U.S. Securities and Exchange Commission, a link to which can be found on ISG's website.
Forward-Looking Statements
This communication contains "forward-looking statements" which represent the current expectations and beliefs of management of ISG concerning future events and their potential effects. Statements contained herein including words such as "anticipate," "believe," "contemplate," "plan," "estimate," "target," "expect," "intend," "will," "continue," "should," "may," and other similar expressions, are "forward-looking statements" under the Private Securities Litigation Reform Act of 1995. These forward-looking statements are not guarantees of future results and are subject to certain risks and uncertainties that could cause actual results to differ materially from those anticipated. Those risks relate to inherent business, economic and competitive uncertainties and contingencies relating to the businesses of ISG and its subsidiaries including without limitation: (1) failure to secure new engagements or loss of important clients; (2) ability to hire and retain enough qualified employees to support operations; (3) ability to maintain or increase billing and utilization rates; (4) management of growth; (5) success of expansion internationally; (6) competition; (7) ability to move the product mix into higher margin businesses; (8) general political and social conditions such as war, political unrest and terrorism; (9) healthcare and benefit cost management; (10) ability to protect ISG and its subsidiaries' intellectual property or data and the intellectual property or data of others; (11) currency fluctuations and exchange rate adjustments; (12) ability to successfully consummate or integrate strategic acquisitions; (13) outbreaks of diseases, including coronavirus, or similar public health threats or fear of such an event; and (14) engagements may be terminated, delayed or reduced in scope by clients. Certain of these and other applicable risks, cautionary statements and factors that could cause actual results to differ from ISG's forward-looking statements are included in ISG's filings with the U.S. Securities and Exchange Commission. ISG undertakes no obligation to update or revise any forward-looking statements to reflect subsequent events or circumstances.
About ISG
ISG (Information Services Group) (Nasdaq: III) is a leading global technology research and advisory firm. A trusted business partner to more than 800 clients, including 75 of the world's top 100 enterprises, ISG is committed to helping corporations, public sector organizations, and service and technology providers achieve operational excellence and faster growth. The firm specializes in digital transformation services, including automation, cloud and data analytics; sourcing advisory; managed governance and risk services; network carrier services; strategy and operations design; change management; market intelligence and technology research and analysis. Founded in 2006, and based in Stamford, Conn., ISG employs more than 1,300 digital-ready professionals operating in more than 20 countries—a global team known for its innovative thinking, market influence, deep industry and technology expertise, and world-class research and analytical capabilities based on the industry's most comprehensive marketplace data. For more information, visit www.isg-one.com.
Source: Information Services Group, Inc.
Company